Island Chef Services provides private chef services, meal delivery, cooking lessons, wedding catering (Orcas Island, Seattle and surrounding areas). picnic baskets, dinner parties and other event catering.
Living a healthy lifestyle is important to me, it should be to all of us. Yet every day life gets in the way. Sometimes whatever is the easiest and fastest foods around are what we put in our mouths. I am guilty of this from time to time, but what's important is being a conscious, healthy eater. We ARE what we EAT.
I try to use my knowledge in my craft to educate my clients and provide them with healthy options that they can incorporate into their everyday lives, in their everyday meals. Providing people with organic, non-GMO foods is my mission – one person at a time.
So take that first step with me to a happy, conscious, healthy, wholesome, nutritious way of eating. See the results your body has been craving!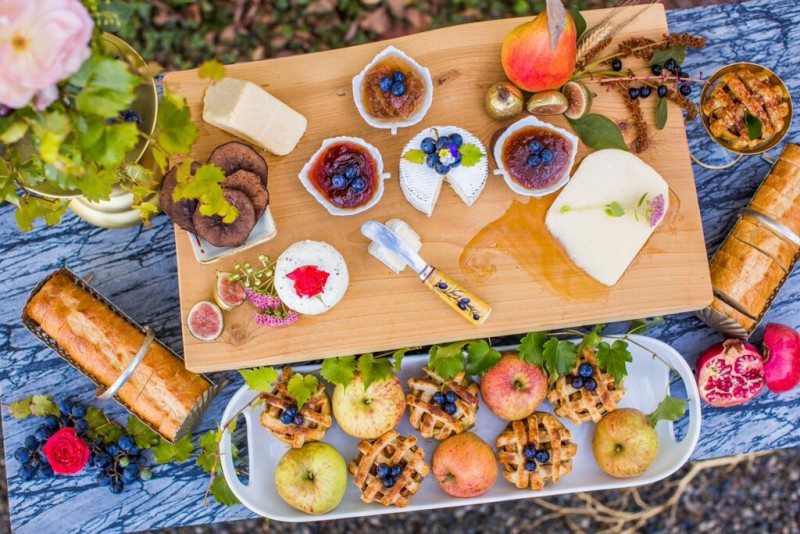 "To insure good health: eat lightly, breathe deeply, live moderately, cultivate cheerfulness, and maintain an interest in life."

William Londen
Private Chef
"If you really want to make a friend, go to someone's house and eat with him…the people who give you their food give you their heart." –  Cesar Chavez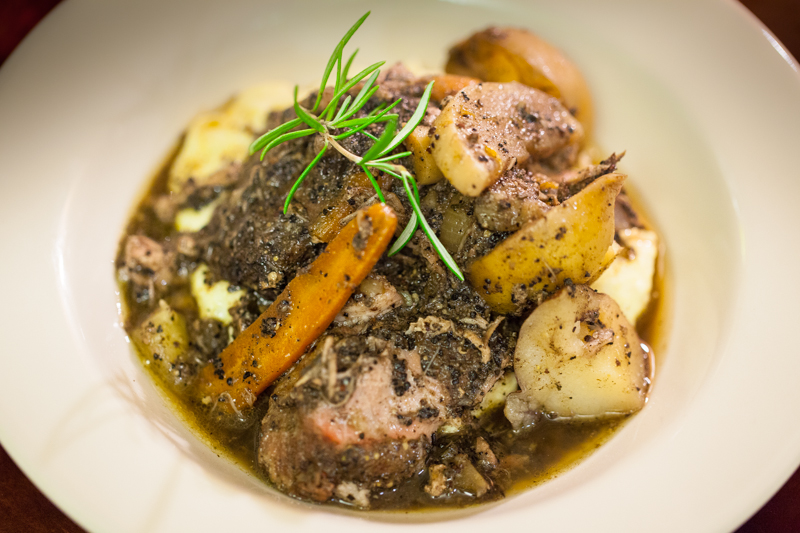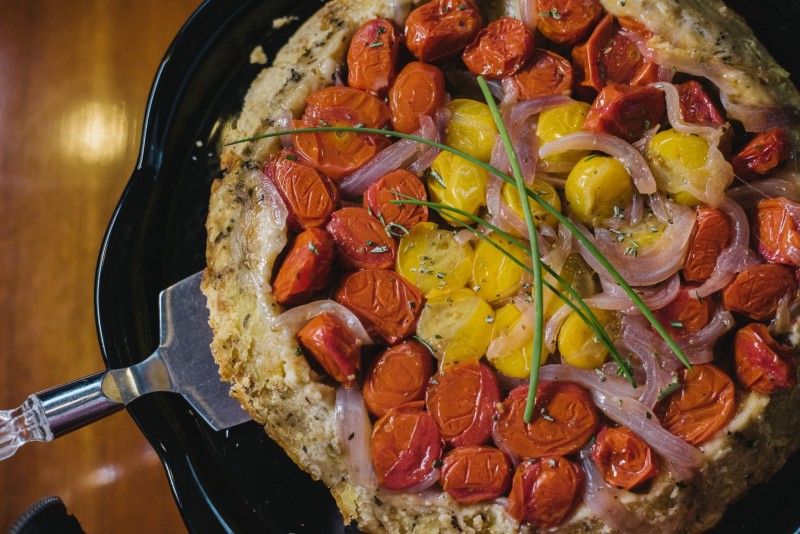 ---
Whether you are looking to change up your diet, wanting to get healthy or want a lifestyle change, I would love to help. I will work with you to ensure that you come home to a fridge full of fresh custom meals. Most entrees will only require simple re-heating or minimal cooking.
Steps:
Initial consultation meeting at your home:  We will discuss food preferences, allergies and dietary restrictions. We will inventory the equipment that you have on hand or need for meal preparation.

Meal Planning:  Within a few days, I'll email you a customized menu and we'll discuss and make any changes needed. The menus will contain delicious seasonal and wholesome healthy foods that reflect your preferences.

Cooking Sessions:  Each week, I will spend a few hours in your kitchen, cooking anywhere from 5-7 different entrees. By mid-afternoon, your meals will be neatly packaged and labeled in your refrigerator or freezer, and you'll arrive home to a spotless kitchen.
Rates start at $45/hr.
Under catering; 50 person maximum on all events. This should also be changed to 50 under wedding section, head count maximum.
"Cooking is like love, it should be entered into with abandon or not at all."

Harriet Van Horn
Weddings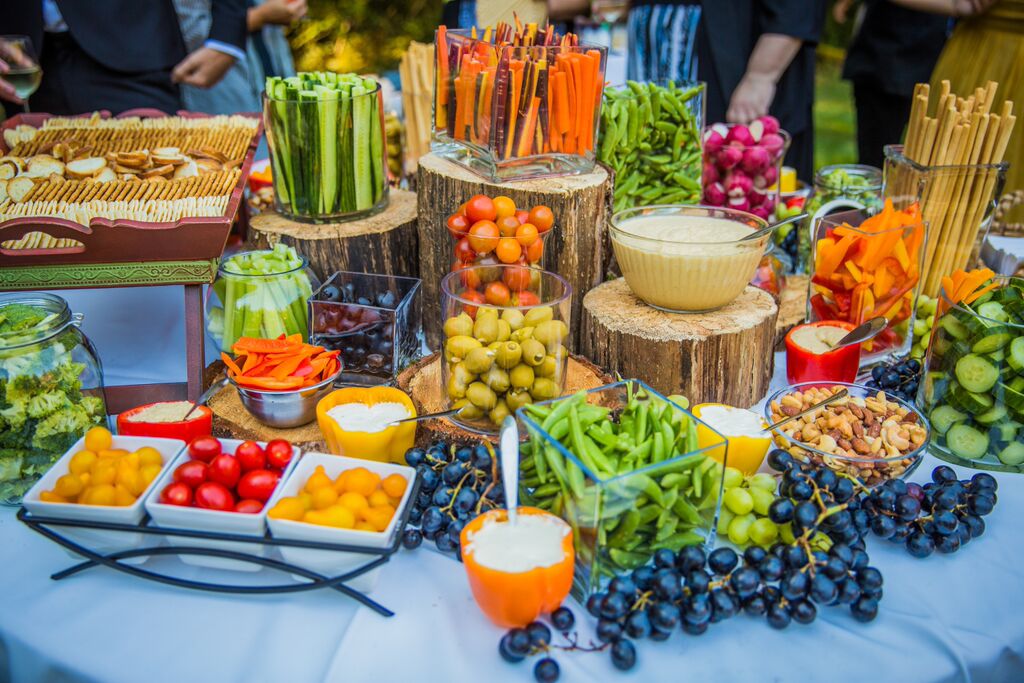 Along with Private Chef Services, I offer Wedding Catering. I have a knack for design, detail and professionalism when it comes to weddings.
All of my catering uses delicious local, organic, farm raised, free range ingredients. As an experienced wedding caterer, I will design each menu with your food preferences in mind. If you are in need of desserts, cakes, sweets, favor bags, I can also help you with that.
I work with a staff of servers, bartenders and sous chefs that I can provide. You can be sure to expect the highest quality food and service at a reasonable rate.
Head count maximum: ~50 people. I prefer the smaller, more intimate weddings.
Price: $85+/head
Requirements: A functioning full kitchen on site is required for MOST events. A deposit and signed contract are also required to reserve your date.
Please fill out the inquiry form and I will be in touch as soon as possible.
---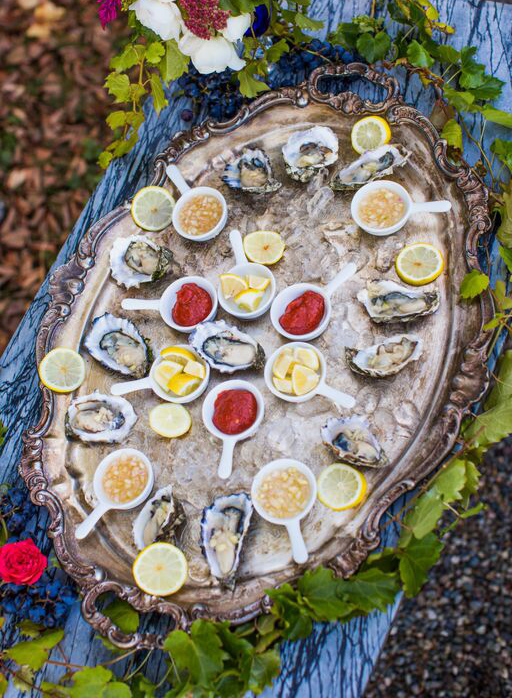 Wedding
Depending on Menu
"As long as you can find yourself, you'll never starve."

Suzanne Collins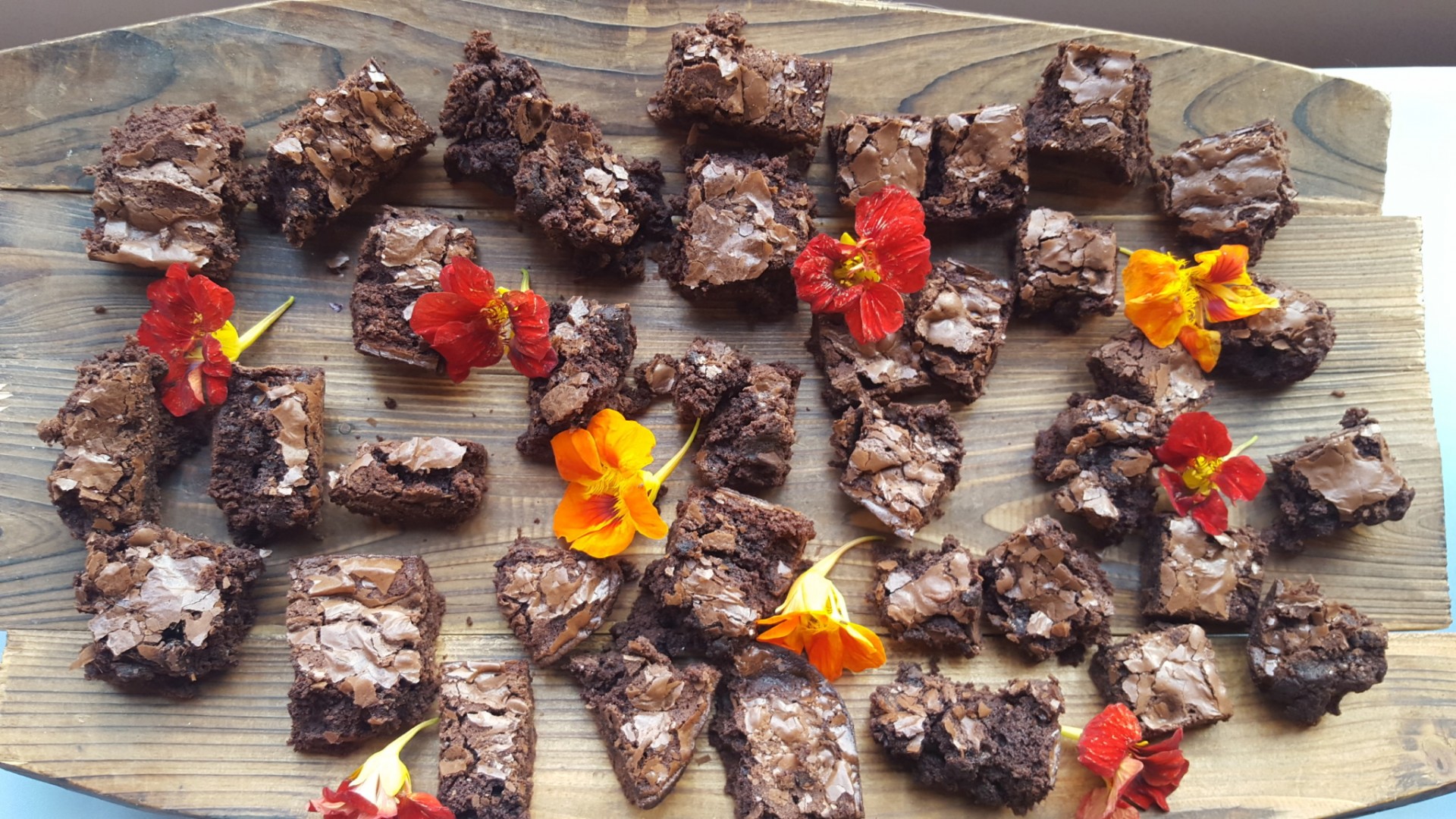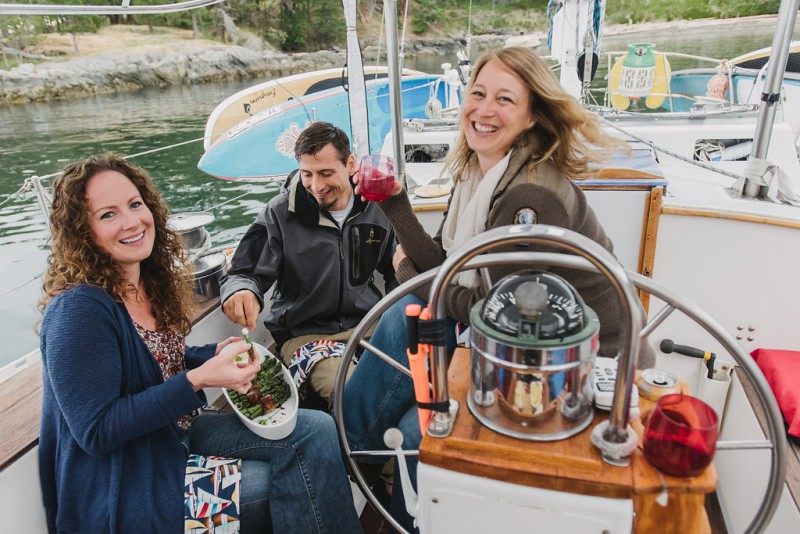 Just wanted to thank you so much for the wonderful gift package that you prepared for my son, Kenny and his now fiancé, Kirsten! I was told that it was "outstanding," "totally amazing," and "absolutely delicious, every single thing in the gift!" It was also totally unexpected! Turns out it was perfect timing, because Kenny was going to give Kirsten an engagement ring!
It was perfect, Nichole! Thanks again, for working with me to get this done. I do appreciate it, and will definitely be in touch again whenever possible.
 – Paula Standen
---
"Nichole put together a delicious birthday brunch menu for me and 5 of my girlfriends. The dishes she prepared were creative and fresh. For example the Mediterranean Cucumber Cups were a perfect appetizer, and the Mini Spinach & Feta Frittatas were a hit. Nichole also made a Chocolate Guinness Cake with Coconut Frosting that was a big hit at my party! She arrived on time and took care of the clean-up after everything was done. She's very detail-oriented and organized. Everything was perfect! I highly recommend Nichole to anyone who considers hiring a private chef for their event."
– Diana R.
---
"Our family used Island Chef Services for almost a year. Nichole was professional and dependable. She worked with our family to find meals that our family enjoyed."
– Jennifer Swanson
---
"We operate Kruger Escapes, an adventure sailing charter business based in the San Juan Islands of Washington State. Two years ago we established a partnership with Nichole of Island Chef Services. In preparation for each of our sailing trips, we provide Nichole with detailed food surveys from each of our guests. Nichole then works her magic, always demonstrating incredible thoughtfulness, planning, preparation and execution. From the food surveys, she prepares detailed menu plans, shops for all the food, then fully preps each meal (for up to seven days!). As a final step she provides us with detailed instructions on how to finish preparing each meal and plate it beautifully. This relationship allows us to quickly prepare and serve freshly cooked meals while underway AND maintain a gourmet food experience for our guests that is specifically catered to their tastes. On every sailing trip with Nichole's food, our guests express delight over the menu and surprise at just how much delicious food is on board the boat. Our guests' comments include statements like, "How did she know my favorite dinner?!", "This is beautiful!" or "This is our most favorite way to eat. We want to meet Nichole!" On a smaller scale, last Christmas we hired Nichole to make an apple pie for our family dinner. My dad is NOT easy to impress with pie, and apple is his favorite. It was a little heartbreaking to have to tell him I wasn't the one who baked the pie he was so happy with… and then he kept saying, "This Nichole really knows how to bake an apple pie."
– Jessica & Karl Kruger – Kruger Escapes
---
"Nichole really took the time to understand our food and diet preferences. Given all the picky palates and dietary restrictions I expected a fresh, but rather plain menu from Nichole. My expectations were far exceeded! The meals she prepared for my family were absolutely delicious!! Fresh, healthy, thoughtful and beautifully prepared and presented! Delivery was awesome and easy. Nichole is a talented chef and offers a wonderful service."
– Christine J.
---
"Nichole is an intuitive cook, who loves food and cultivates a sensual experience celebrating flavors. She's wonderful at locally sourcing and prioritizes health and ethics almost as highly as making delicious food. I've tried Nichole's cooking for a variety of diet restrictions and she can do it all. Good food!"
 – Heidi Laursen
---
"Nichole provides a great service at a fair price. Her food is delicious and she is very accommodating and easy to work with."
 – Becky Griswold
---
"I've been fortunate enough, to have eaten at several events catered by Nichole's Island Chef Services, and have been really impressed by the quality of the food and attention to detail. Everything was healthy, wholesome and tasted delicious. Highly recommended!"
 – Marten Jaeger
---
"Nichole catered my mother's birthday celebration. Friendly, personable, easy to work with AND great food. What else can one ask for?"
 – Denise Shiozawa
---
"Always bringing creative menu ideas, and working closely with us to accommodate dietary needs and cuisine preferences. Dependable, reliable, and professional! Highly recommended!"
 – Melsa Clarke
---
"Nichole catered our wedding dinner in summer of 2017. She was very communicative, flexible in terms of accommodating sudden changes and demands, and professional. Her food not only looks elegant but also tastes great! She also baked our unique wedding cake and its unusual flavors with a great sense of adventure. Since we are picky cake eaters, we appreciated the cake tasting she provided us with prior to the wedding."
 – Jared & Fatma
---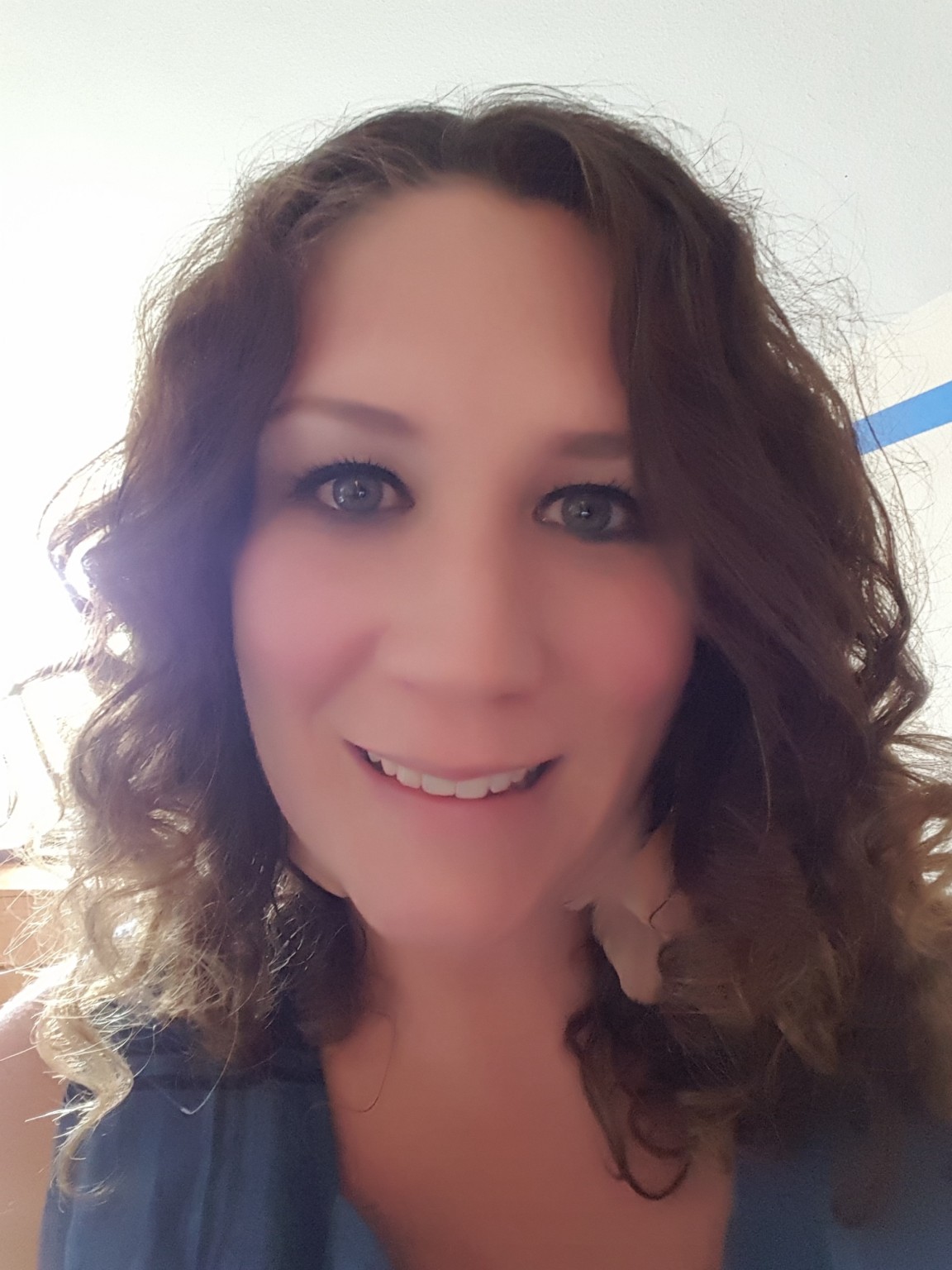 About Me
I am a private chef who has been in business on beautiful Orcas Island and Seattle for 6 years. I grew up on the island, but now reside in South Seattle.
Working in the industry my whole life has given me the experience and knowledge to be able to finally do what I love. My services are so diverse and for good reason. Exploring the food world is what keeps me wanting more.
My best work is in menu creating, working with what's in the fridge and working with clients on creating healthy food at home. I LOVE doing dinner parties as wellJ Growing up on Orcas Island, I am known for my wholesome, healthy lifestyle cooking. I use mostly all organic products, have experience in vegan, vegetarian, gluten-free, plant based, ketogenic, paleo and heart healthy foods.
My mission is to provide healthy, organic foods to people who want to live a happy, healthy lifestyle. Our food system has become corrupt and untrustworthy, I hope to help lead others into a better solution for their lives and their belliesJ
Nichole…
is an avid crafter/homemaker
is currently working on a Recipe Book
blogs regularly, follow her here!
trail runs, loves volleyball
is an animal lover
LOVES any and all ethnic foods
believes love is the answer
Namaste,
Nichole
"Sometimes, reaching out and taking someone's hand is the beginning of a journey. At other times, it is allowing another to take yours."

Vera Nazarian
Contact Me
Nichole Maher
Island Chef Services
[email protected]
206.295.3850
I would love to hear from you!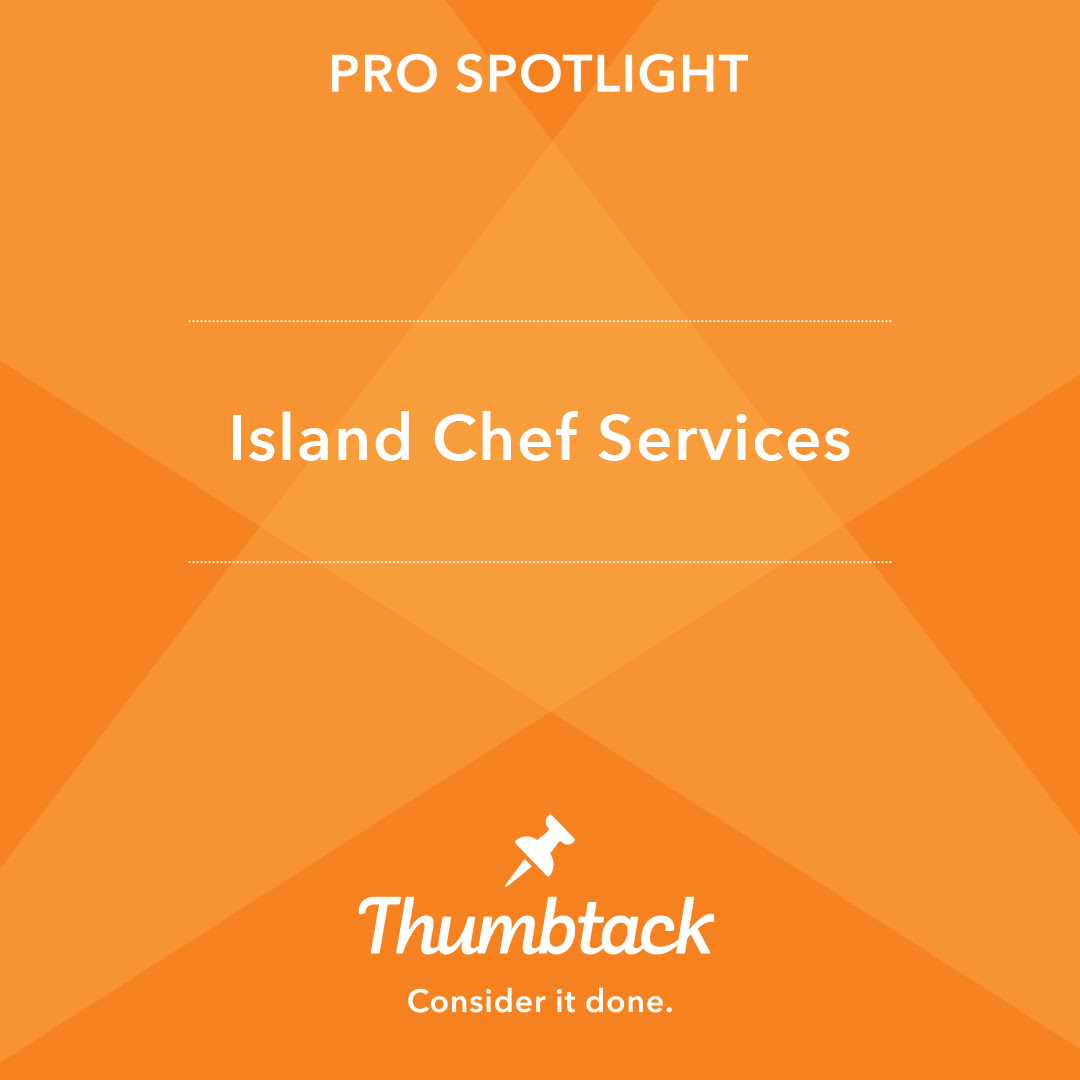 Instagram
---
Facebook
---